The Hyundai Palisade STINKS. Literally. Their Solution? Febreze It.
We love that the smell of VOCs in new cars – that is, volatile organic compounds, which we identify as that "new car smell". Over time, the VOC dissipates and we get left with a relatively neutral smelling vehicle. But that's not what owners of the 2020 Hyundai Palisade in the US of A experienced. Rather, when the new car smell went away, it was replaced by a funky stench that was described in forums as "a mix of BO and garlic", "leftover pizza", "rotten vegetables", "old worn socks" or simply "foul".
Hyundai was aware of the issue since at least August when they told The Drive that they were identifying a fix. Meanwhile, owners had to mask the mysterious odour themselves by using air fresheners and cleaning products bought off the supermarket shelf. Some owners, who have had the car for over a year, said that they can sometimes smell it still. For the owners who paid at least US$50,000 for the premium SUV, this is one spec that they really could do without.
Well, Hyundai has finally identified the source of the odour and it is the leather used to wrap the headrests, namely the premium imitation Nappa leather used in the Palisade Limited and Calligraphy trim versions. Apparently, there are slight variations to the manufacturing process of the headrests, which limited the number of smelly Hyundai vehicles, at least according to the South Korean automaker, but there is no confirmation on how many models are affected.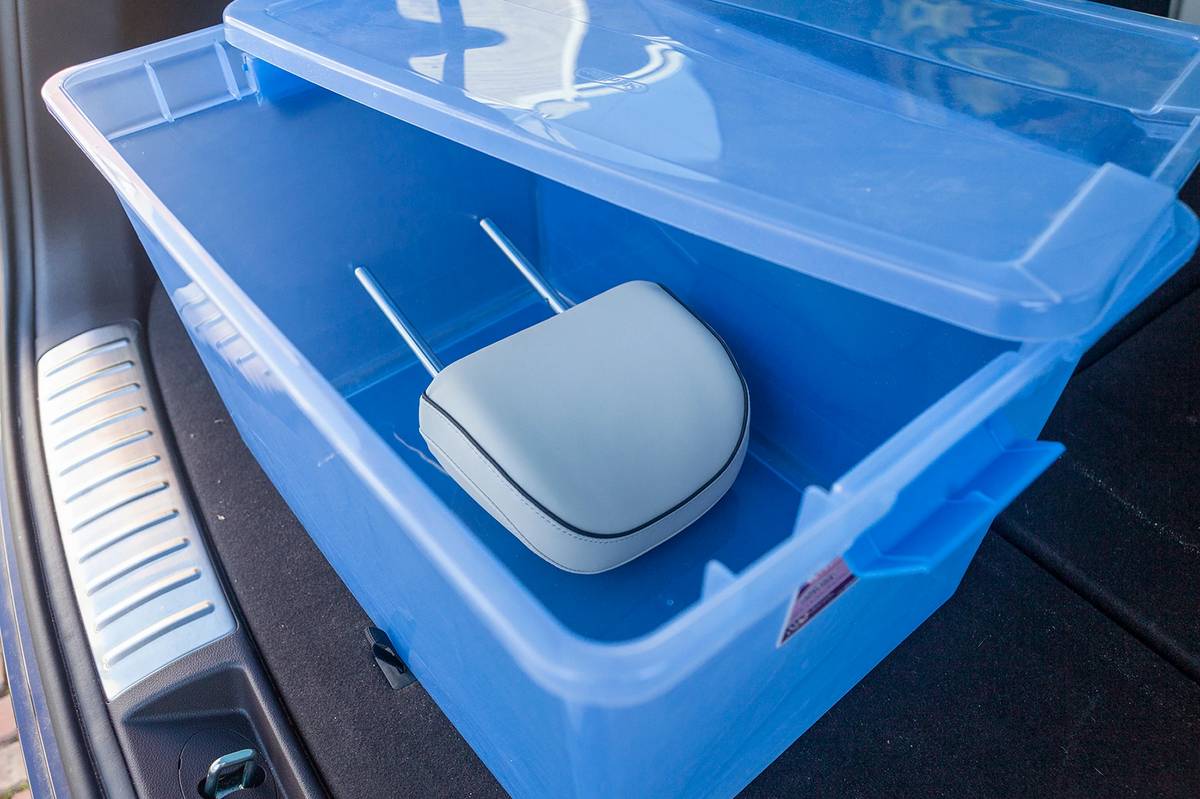 Hyundai's official solution, detailed in a Technical Service Bulletin that they sent out, is to spray the foam inside the vehicle's seatbacks, headrests and mounting holes with a "neutralizing agent", specifically Febreze. Yes, the same product you use to disinfect your sofa at home. Of course, if you do not favour Febreze products, Hyundai also approves the pure&clean Surface Cleanser and Zep Air.
Owners are advised not to do it themselves because there are certain steps to uncovering the foam inside the headrests, but rather to get it Febreze-ed by their nearest dealership to avoid damaging the leather surface and stitching. And if Febreze doesn't work? Hyundai advices to try the other two (products). In short, Hyundai doesn't have a real solution. If all else fails, owners can get their headrests replaced with those manufactured "correctly".
Other than smelling "old socks" whilst driving, it does seem like owners are generally happy with the car. Hyundai has sold over 96,838 Palisades so far in the US. Almost half of them, though, have leather upholstery. How long can you hold your breath?