Kris Jenner Gifts Electric Mini Moke Cars to the Kardashian Clan
Even if you have never watched the OG of reality shows, Keeping Up With The Kardashians, you should know that Kris Jenner is actually an amazing mother who loves her children above everything else.
And she's generous too. This Christmas, she surprised all of her kids with their own Moke electric cars. The K clan is used to driving luxury cars from Bentleys to Rolls-Royces, but Kim Kardashian, who showed off the gifts on her Instagram story, was clearly impressed.
Moke may not be a household name but it was designed to be a military vehicle for the British army as far back as the fifties and the brand is still very much alive today. Early day Mokes were meant to be parachuted from an aircraft into active combat. Designed by the same designer of the Mini, the Moke used to share the same transmission, engine and suspension as the Mini van.
But because of their small wheels and low ground clearance, the Moke's career as a military vehicle didn't last long. With its open-air construction, however, it soon found popularity among surfers and travellers for zipping across beaches and islands. It even made an appearance in the 1973 James Bond film,  Live and Let Die.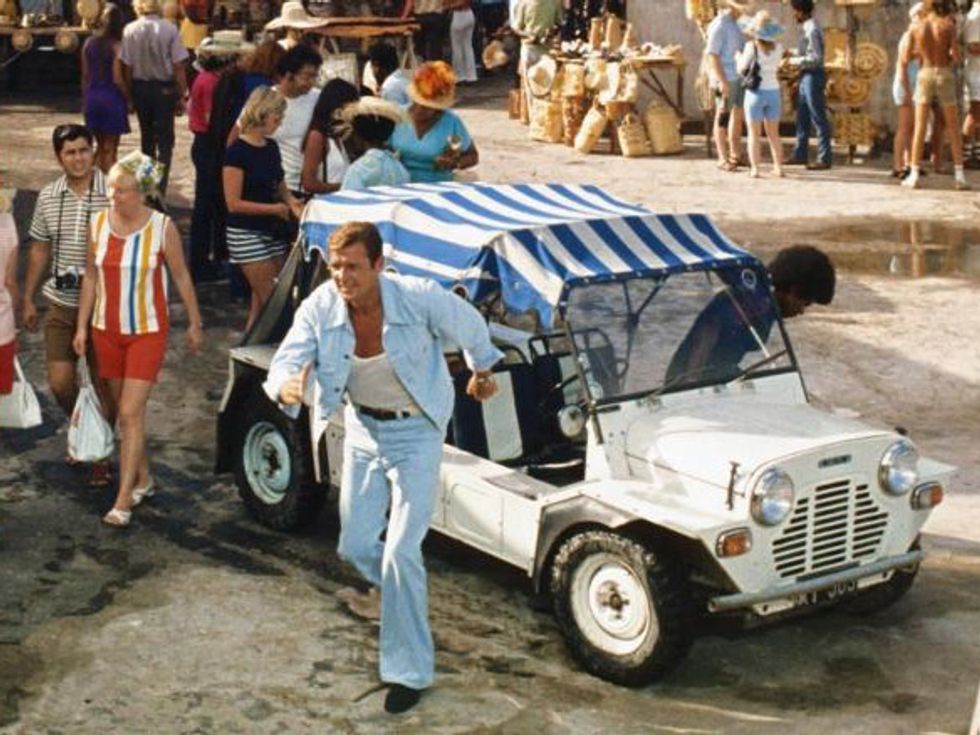 Moke America now offers an electric version called, rather unimaginatively, the eMoke. With a 40-mile range, 25 mph top speed and a 12 kWh battery capacity, Moke knows it is not the vehicle for long journeys but markets it as a  just-around-town-and-to-the-supermarket car. For the Kardashian-Jenner kids, they will certainly have use for these Mokes because walking across their vast estates in heels must be so hard.
Much of the electric Moke is made in America and the entire car can simply be hosed down, although we don't think any of the Kardashians or Jenners wash their own cars.
The price of one is between US$20,000 – US$28,000 depending on the customisation required. Of course, Kris had each one customised for her children – cause she's a great mom like that and the millionairess can well afford it. Pink ones for Kim and Khloe, a white one with a black skull on the hood for Kourtney (and her fiancé, rocker Travis Barker), and yellow, orange and blue for the rest of the gang.
There's actually a few of the old Mokes on the roads of Malaysia. If you're lucky, you might spot one some day.