Is Tesla Opening a…Retro Diner?
Since 2017, the idea of Tesla branching into the food industry has been mooted among the company's top brass, and now it is one step closer to fruition after Tesla filed new trademarks for its brand under the restaurant category.
The recent filings on 27 May 2021 made at the US Patent and Trademark Office cover "restaurant services, pop-up restaurant services, self-service restaurant services and take-out restaurant services."
The application also includes the company's "T" logo, the name "Tesla" and the stylised version of the name for use in the food industry.
Is it just us or can you now also see a cocktail table, stacked plates, a chair and a plate on a table? 
Is this yet another one of CEO Elon Musk's seemingly wacky, impulsive but also brilliant idea? Well, yes and no. Back in 2018, he tweeted that the company planned to open an "old-school drive-in, roller skates & rock restaurant at one of the new Tesla Supercharger locations in Los Angeles."
While that idea didn't materialise (yet), the company had begun offering quick and easy food fare at some of their EV charging stations. After all, you'd have time to kill when you bring your car in to be charged at the station. Even at a Supercharger station, it takes about 30 minutes to get your Tesla's battery charged to 80%. So, it makes sense (and cents) to convert the charging stations into a destination and offer something more substantial than ready-to-eat snacks and self-service beverages.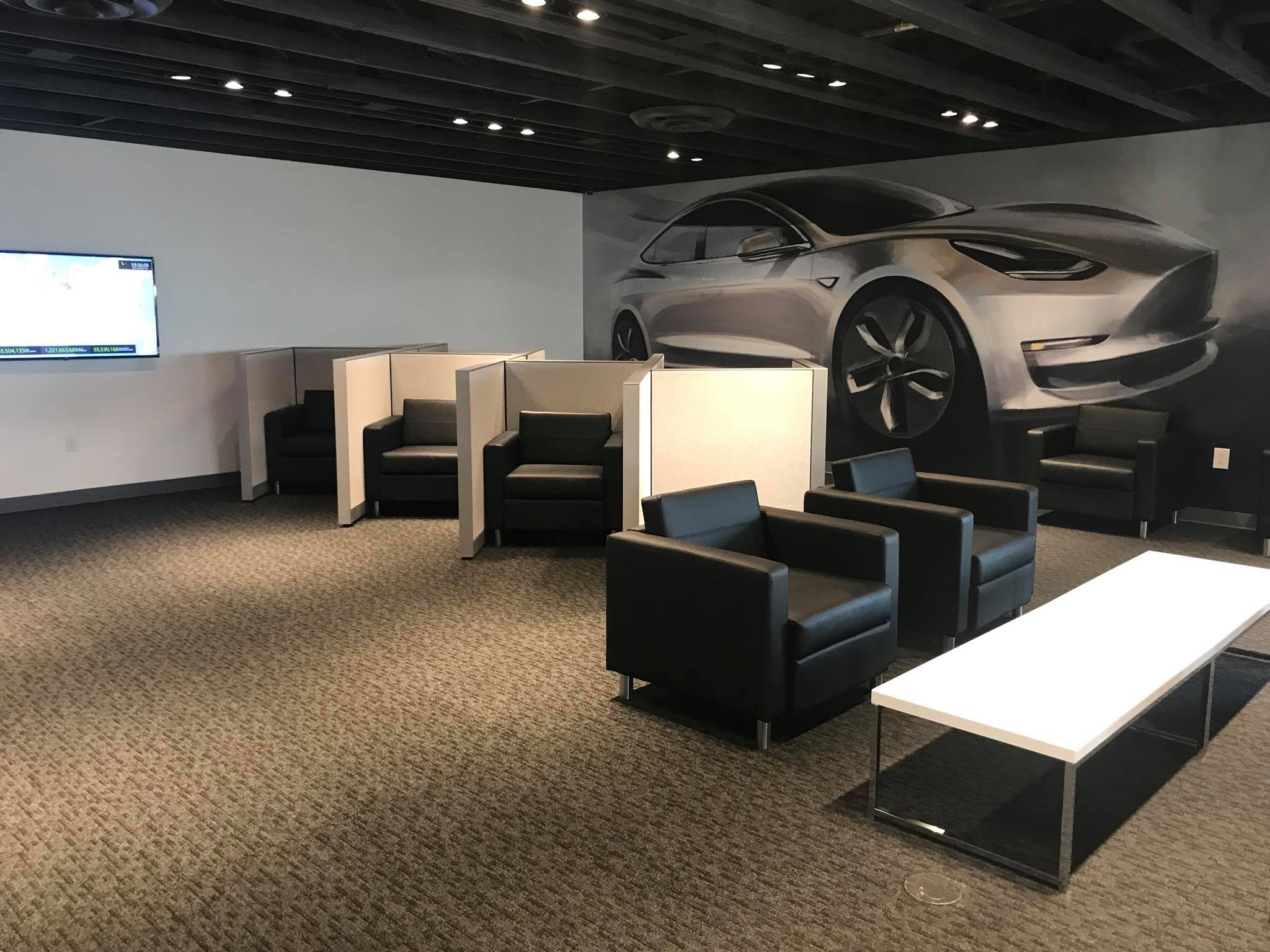 Musk clearly still wants his diner dream come true. In April, he announced a new Supercharger station in Santa Monica in Los Angeles, adding in the same tweet: "Hoping to have 50's diner & 100 best movie clips playing too. Thanks Santa Monica city!"
Musk's tweets can move mountains. Earlier this week, one tweet from him about "Babyshark" sent the shares of a South Korean company, which is an investor in the viral song's creator, skyrocketing. So, if Musk wants a retro diner, a retro diner you bet he will get.